Elite and super-luxe, the Smoky Mountains' Blackberry resorts are a getaway above the rest | Entertainment/Life
Start with superior hospitality and luxury accommodations. Blend with legendary cuisine and libations. And baste with the beauty of the Great Smoky Mountains National Park.
That's the recipe for a truly delectable vacation at Blackberry Farm and Blackberry Mountain, sister properties in Walland, Tennessee, just 18 miles southeast of Knoxville's McGee Tyson Airport and 13 miles northwest of the Townsend entrance to the Great Smoky Mountains Park. Don't look for commercials or ads about the venues; word of mouth and media mentions keep both properties heavily booked nearly year-round.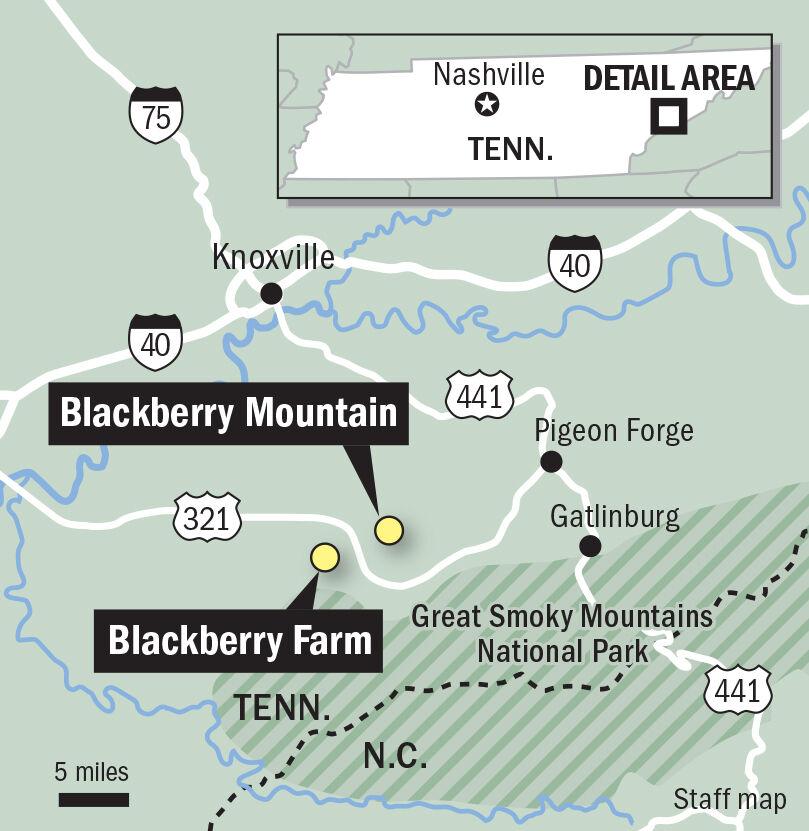 Andrea Rule, brand manager at Blackberry Mountain, said staying at either Blackberry property is a bucket list experience.
"Food and wine and a well-done cocktail are certainly the Blackberry experience. It's Southern hospitality at its finest," she said.
History
Blackberry Farm dates to the 1930s, when the main house was built by Chicago businessman Dave Lasier and his wife, Florida, to be their summer home, with a small guesthouse. As legend goes, it was named by Florida Lasier, who snagged her silk stockings on a blackberry bramble on the property.
The property was purchased in 1976 by Sandy Beall, founder of the Ruby Tuesday restaurant chain, and his then-wife, Kreis Beall. Soon after, they opened a six-room inn. By the 1990s, Blackberry Farm was known as a culinary destination, and in 1994, it became part of the Relais & Châteaux luxury property association.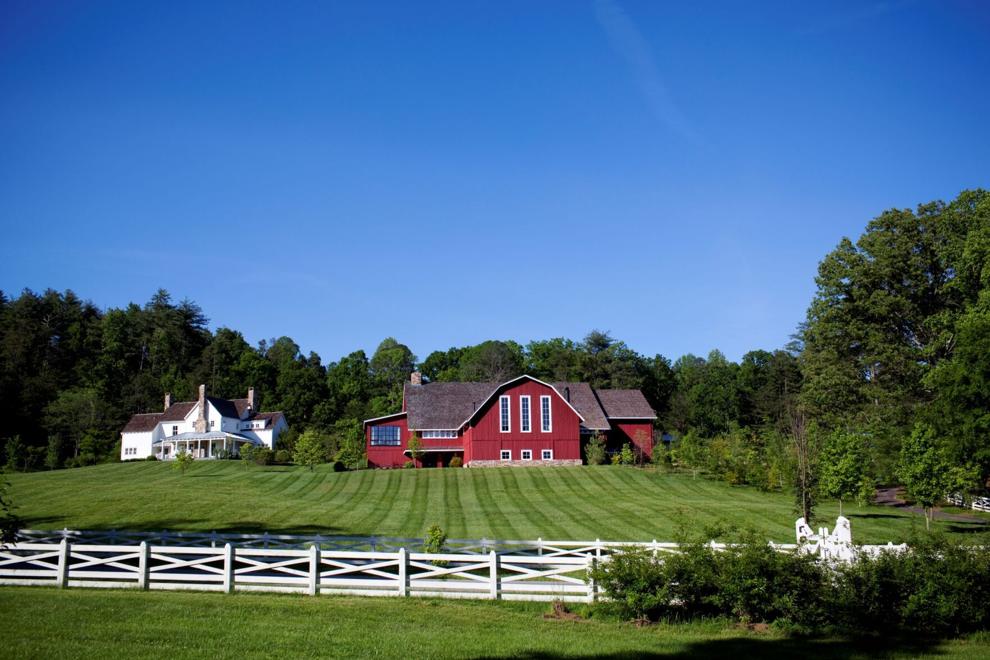 The Bealls' son, Sam Beall, took over management in 2001. After he died in a skiing accident in 2016, his widow, Mary Celeste Beall, joined her father-in-law in running the operation.
They added Blackberry Mountain in 2019. It had the unprecedented honor of being named a Relais & Châteaux property before opening, based on the impeccable reputation of Blackberry Farm.
The venues
Blackberry Farm sits on 4,200 rolling acres framed by the Smoky Mountains. There is a stream for fly fishing, a pond for kayaking and paddle-boarding, and woods for hiking.
Still a working farm in many ways, the venue raises sheep, pigs, chickens and has a friendly donkey named Sally. There is a sizable vegetable garden where children can dig potatoes and where guests can sample fresh-picked tomatoes. Chefs harvest veggies from the garden and trek into the woods to collect mushrooms, truffles and pine buds for syrup. Award-winning cheeses, jam and meats are produced on-site.
Blackberry Mountain is only 7 miles away as the crowd flies, but it is a 20-minute drive, across US 321 and up the winding roads of Chilhowee Mountain.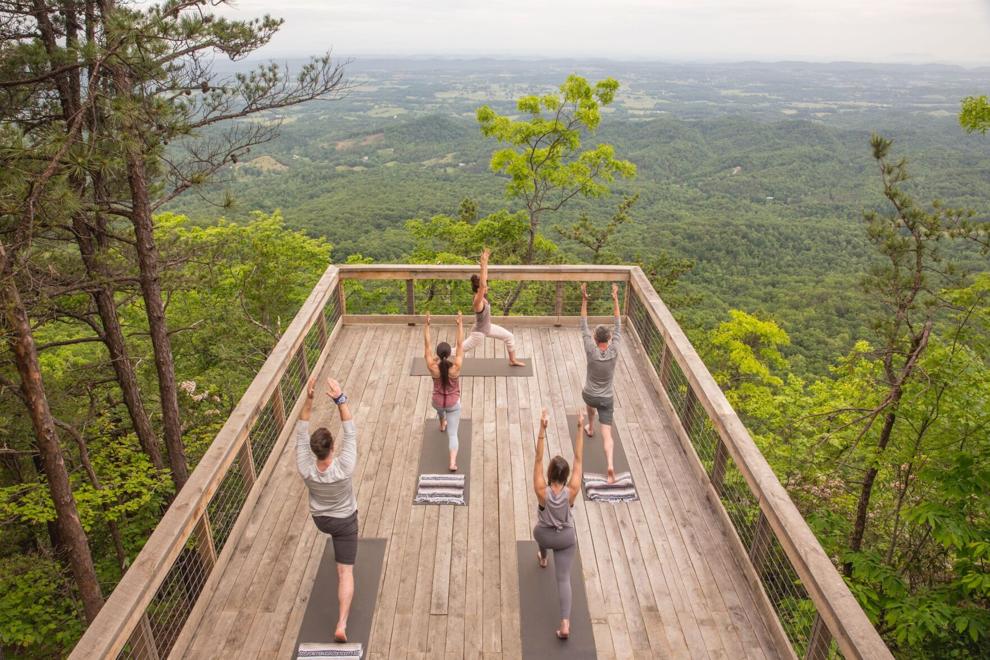 A 5,200-acre resort, Blackberry Mountain looks and feels like a private national park with forested land, rivers, creeks, waterfalls, trails and a stone labyrinth. It features The Valley, a 15-acre park with a fresh water pond and 300-foot speed slides built into the surrounding slope. At The Hub, the Mountain's activities center, there's a climbing wall, a yoga loft, a spin studio, a fitness room, a gym, and a basketball court. While communing with nature, guests can indulge in sound bathing, try their hand at pottery classes and test their physicality on a ropes course through the trees.
Both properties have full-service spas, multiple swimming pools, fire pits and Adirondack chairs overlooking scenic vistas.
Many guests book their stays for special events, such as seminars presented by chefs and winemakers. There are also concerts; country stars Emmylou Harris and Little Big Town perform regularly.
Accommodations
Each Blackberry property offers around 60 accommodations of various sizes and styles.
Rates at both properties average about $1,700 per night, double occupancy, with a three-night minimum stay. The most economical rooms are a Main House queen room at the Farm for $845 per night and a Watchman Cabin queen room at the Mountain for $1,395 per night.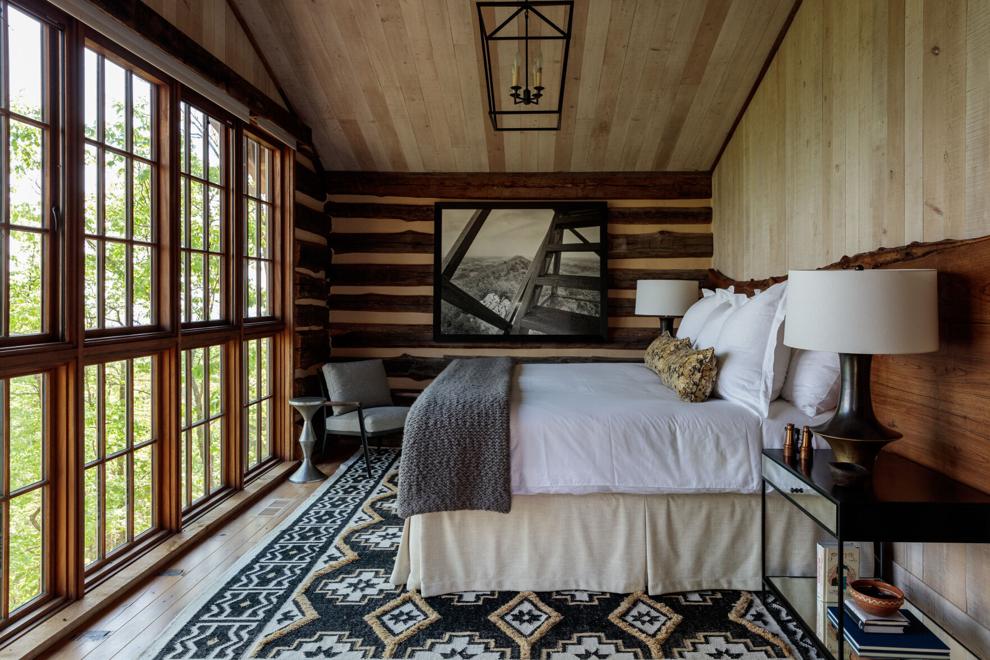 It's the price of luxury in a breathtakingly beautiful location.
On the Farm, estate rooms in the Main House allow guests to be in the thick of things. Cabins and cottages are ideal for romantic getaways. Private homes provide ample space for family vacations or friend trips.
On the Mountain, there are stone cottages built from mountain rock and topped with grass roofs; various size houses; Watchman Cabins fashioned from reclaimed wood; and Treehouses, posh cabins with floor-to-ceiling windows.
Each room is uniquely furnished with curated artwork and books. Rooms have fireplaces or wood-burning stoves. Pantries and refrigerators are stocked with complimentary snacks and non-alcoholic drinks. Accommodations come with golf carts, although transportation is also available via the property's Lexus fleet.
The properties boasts an ever-ready staff of more than 1,000, with 400 at each venue and another 200 in corporate and ancillary services.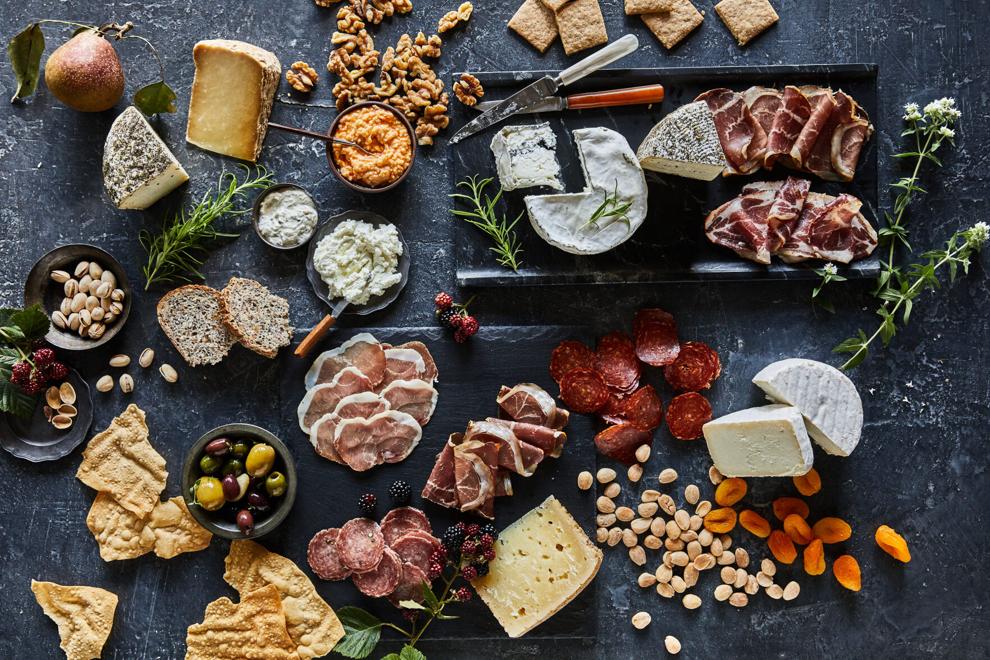 The food
World-class cuisine offered at the Blackberry properties make meals, included with the accommodations, "the exclamation point of the day," according to Sarah Chabot, vice president of marketing
The Farm's Main House serves breakfast and lunch, and then transforms into the Dogwood for dinner. The property's gastronomical gem is The Barn where gourmet fare is prepared by Executive Chef Cassidee Dabney, a three-time James Beard nominee for Best Chef: Southeast.
At the Mountain, guests can venture to the mountaintop to dine at the Firetower, which offers 360-degree views of the Smoky Mountains and East Tennessee. The Mountain's formal dining spot is Three Sisters, which offers breakfast and multi-course dinners. Sycamore offers lunch and midday snacks.
Craft beers are brewed by the Blackberry enterprise. Blackberry venues stock 600 different bourbons, ryes, scotches and whiskies, and the Farm has a 180,000-bottle wine cellar.
While there is limited availability for public dining at Blackberry Farm, the staff cautions "it's a challenge to get in."
For those who can't wrangle a reservation, the casual Blackberry Brewery in nearby Maryville offers Blackberry's craft beer and upscale bar food. And Blackberry sells some of its products online, in its on-property stores and at the summertime Saturday farmer's market in downtown Maryville.